I really want to do something different with my comics. I'm becoming more and more intrigued by the prospect of using alternate mediums. I've been looking at this comic artist David Mack's work for the past couple of days. He does a comic called Kabuki that is pretty much unlike any other comic I've seen before.
There's collage and painting out the ying-yang (ring) in there. And it's not just the use of medium either, but also the arrangement of all of the information and a whole host of other reasons that makes it seem so innovative. I don't know if I could have ever thought of that stuff on my own. I want to be good enough to do this kind of shit. I've recently been feeling as though my work's too run-of-the-mill or average. I guess I feel like it's too "in the box." I want to make something new and different but I just have no clue as to how to go about doing it. I suppose I just have to give it a shot.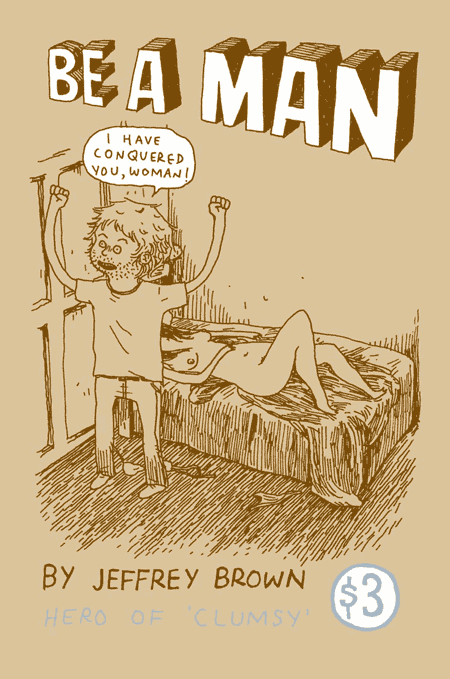 Also, I just read Jeffrey Brown's "Be a Man" comic--a parody of his earlier work "Clumsy"--and it's rather terrific. T'would be in thine best interest to checkith him out.